Voices for better
We're wholeheartedly passionate about being a voice for a better world for women, children and animals, as well as other less advantaged New Zealanders. Read on to learn about many of the causes and issues we care deeply about.
SPCA Inspectorate Vehicle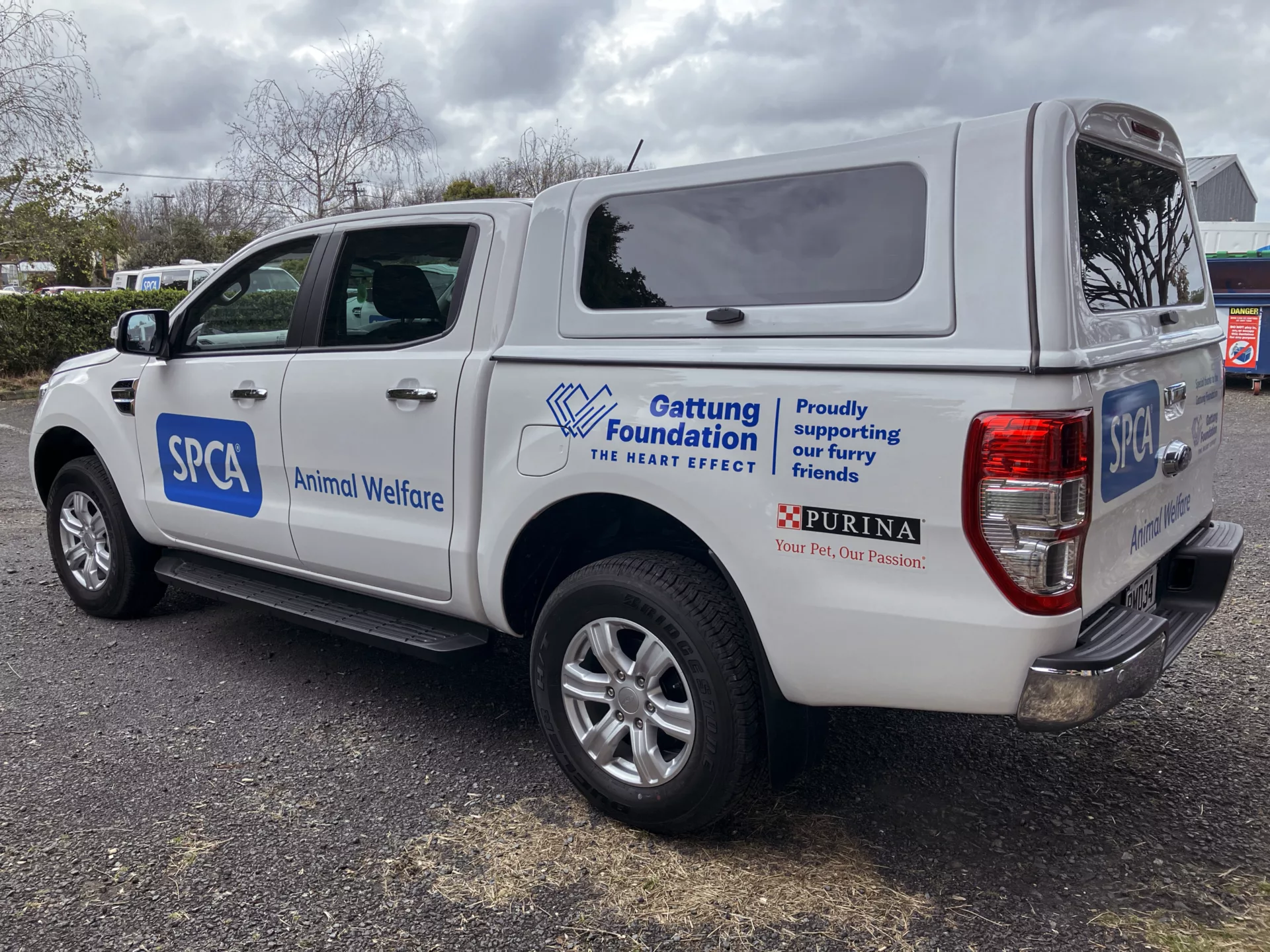 Animals are dear to the hearts of all three Foundation trustees. Over the years, family pets have included Mickey and Minnie (cats), Ren and Stimpy (cats), Urchin, Palin, Ollie and Archie (cats), Pipi (dog), Heathcliff and Rocky (cats) and Max and Shelby (dogs). So, supporting charity partners that care, protect and prevent cruelty to animals, who shelter, rehome and rehabilitate pets, is one of our priorities. One of these partners is the SPCA. Early in the year, Angela met with the then CEO, Andrea Midgen, and they discussed the most pressing issues being faced by the organisation.
2022 has been a major year for the SPCA as it marks 150 years working to improve the welfare of New Zealand's animals. Of all the changes that have taken place over the years, the move to one national organisation four years ago, has been one of the most momentous and transformational. Theresa played a significant role in this as the Chair of the Wellington SPCA at that time.
Since amalgamation, the SPCA has made some significant steps forward in its goal to provide a consistent level of care to animals in need across the country. The Inspectorate, in particular, has undergone a number of crucial changes to reflect the new national structure and deliver a more efficient, sustainable and consistent service for the animals and communities. For the first time in SPCA history, the organisation has a unified Inspectorate run by one National Inspector and nine Inspectorate Team Leaders and their teams across the country. Being 'One' has also allowed the SPCA to have a birds-eye view of the country and a greater understanding of the specific welfare issues affecting animals and communities across all regions.
The most pressing issue we were told about was the significant under-resourcing in several areas of the Inspectorate, like Northland, under the old structure due to a lack of funds. This region struggles with a population that's among the most socioeconomically disadvantaged with high deprivation levels in income, employment, education, access and health. SPCA urgently needed to increase its presence in Northland, where the Inspectorate vehicle was old and coming to the end of its life due to the distance inspectors needed to travel.
We responded to this expressed need by deciding to support the work of the SPCA Inspectorate team with the purchase and fit out of a new Ford Ranger vehicle for Northland. It was a long wait, delayed by Covid-related issues, but the vehicle finally arrived in late September and is now in the Northland region caring for our Furry Friends!