Voices for better
We're wholeheartedly passionate about being a voice for a better world for women, children and animals, as well as other less advantaged New Zealanders. Read on to learn about many of the causes and issues we care deeply about.
Celebrating our first year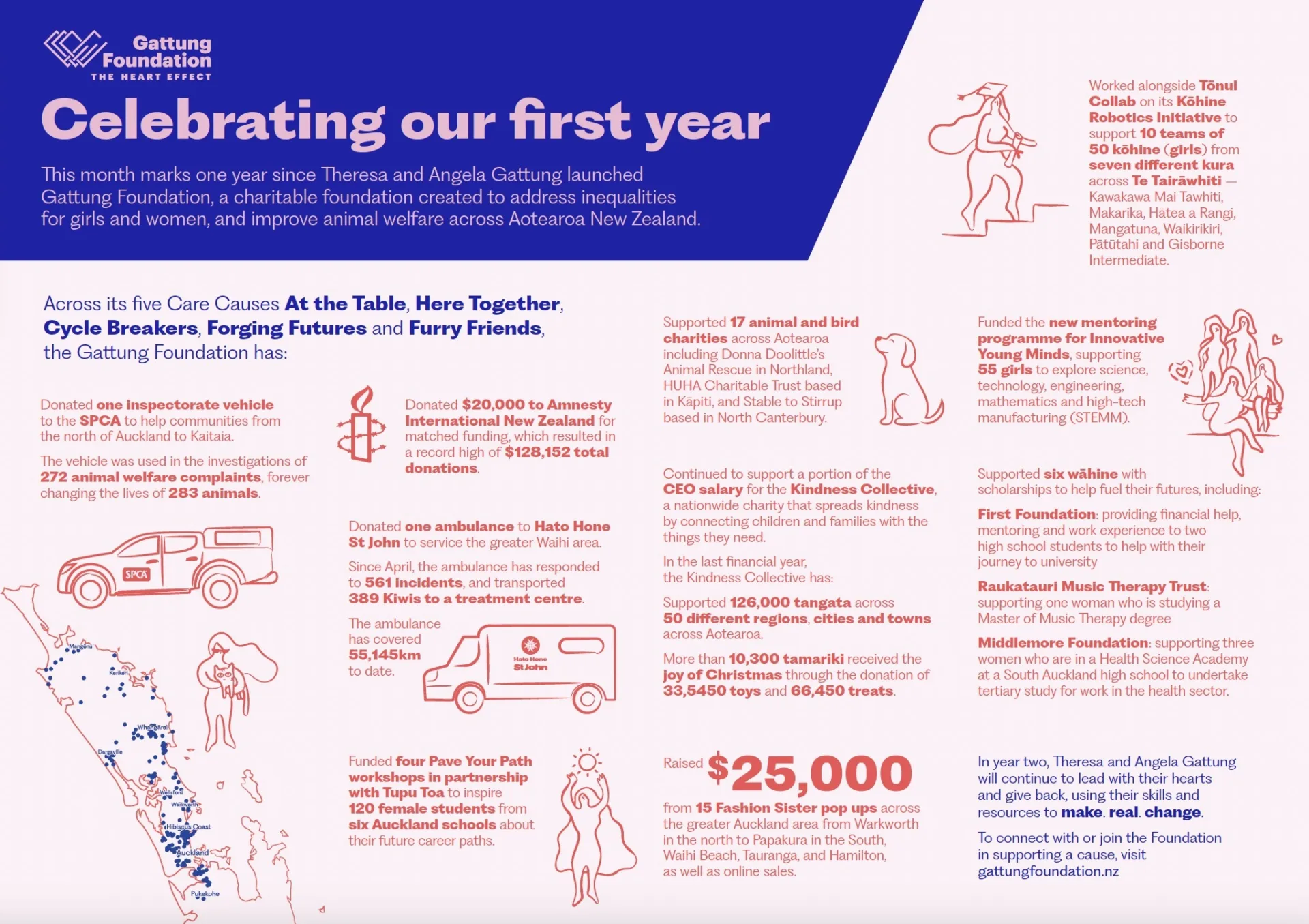 This month marks a special milestone for Gattung Foundation as we celebrate our one-year anniversary.
To celebrate, we're proud to share some of the remarkable achievements that have defined our journey to date.
None of this would have been possible without the generous support of our charity partners, donors, friends and family.
Thank you for supporting us on this journey as we use our skills and resources to make. real. change.