Voices for better
We're wholeheartedly passionate about being a voice for a better world for women, children and animals, as well as other less advantaged New Zealanders. Read on to learn about many of the causes and issues we care deeply about.
Kura Māori empowering next generation of engineers in Tairāwhiti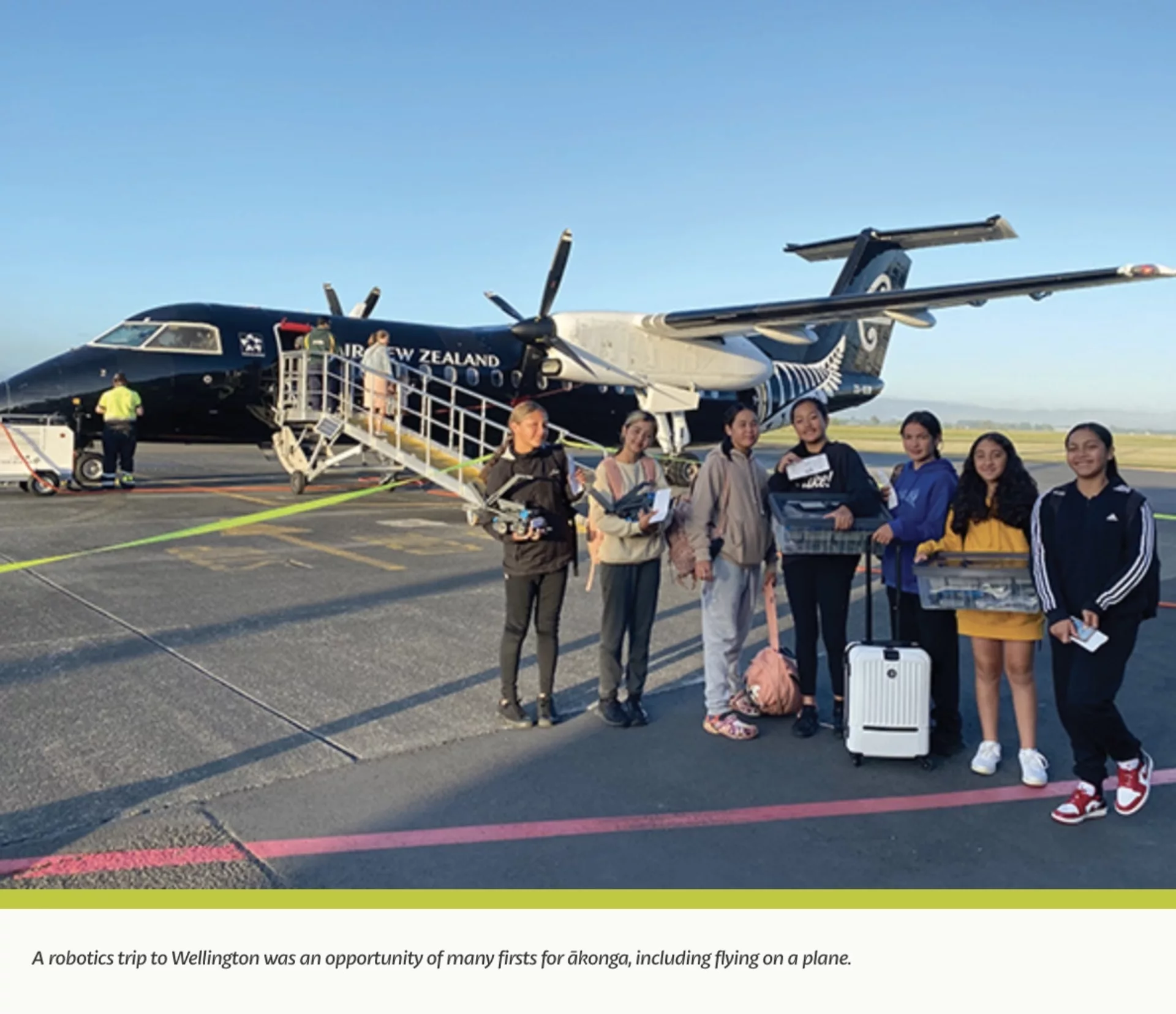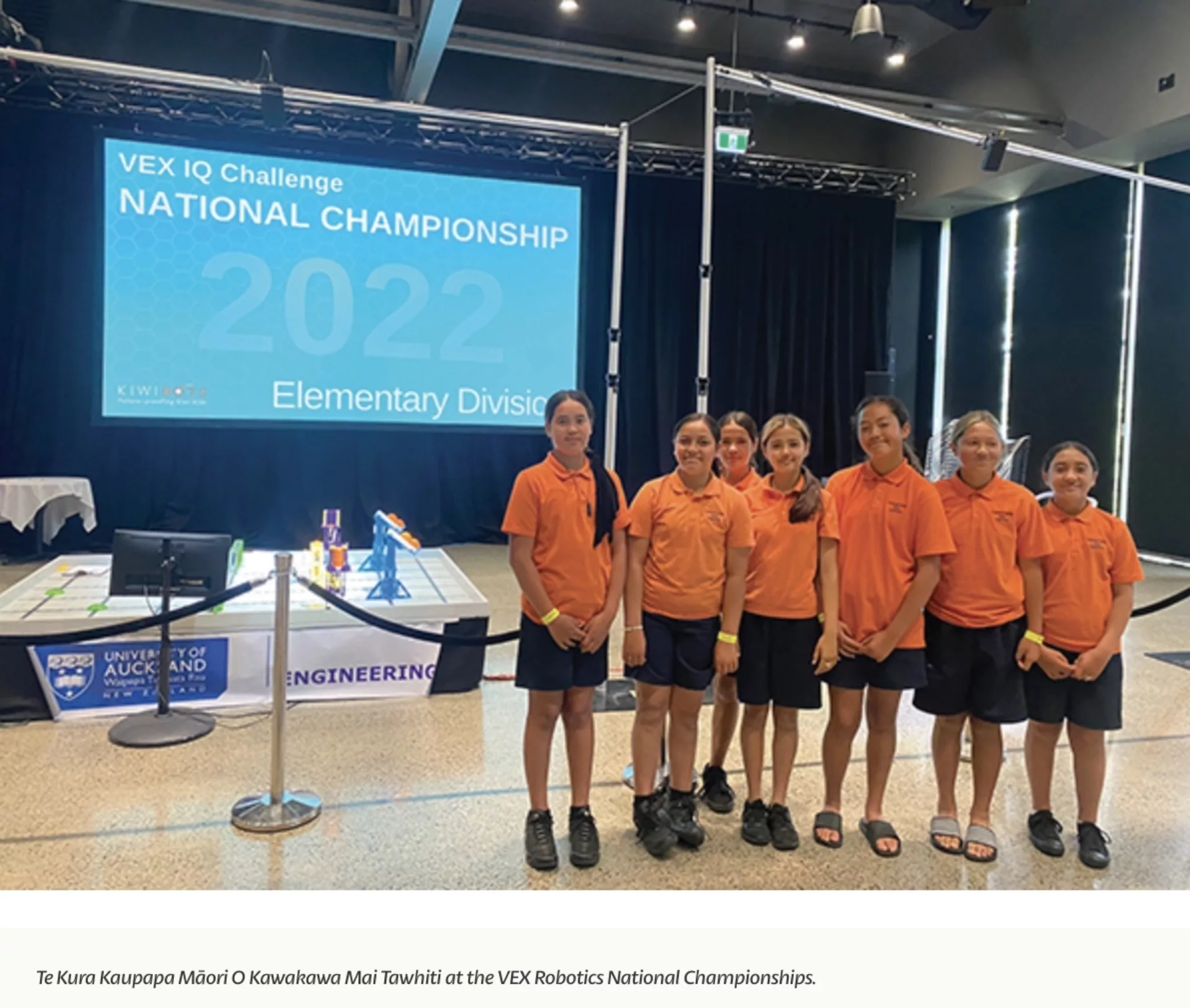 Breaking cycles and empowering the next generation is the kaupapa for Te Kura Kaupapa Māori O Kawakawa Mai Tawhiti on the far East Coast of Tairāwhiti.
The area school is paving a way forward for promising engineers through its STEM work, currently engaging over 70 ākonga in robotics – and with national success. 
Zoey Henderson leads the kura robotics programme and has witnessed significant strides among students from Years 1 to 13 since the subject was introduced five years ago.  
"The children start out in Year 1 and start to develop the skills in terms of coding as they progress," she explains.
"Once they are in their senior school years, they then start to move into construction and get to test their robots out in an arena setting." 
Last year, a cohort of girls from the te reo Māori immersion kura travelled to Wellington to compete in the VEX Robotics National Championships.  
"Our focus last year was to develop our girls' robotics skills as often it is our boys that dominate in this field," says Zoey.  
She says the kura was thankful for sponsorship from The Gattung Foundation – a charitable organisation established in 2022 to help address inequalities for girls and women across Aotearoa.  
"It was an experience of many firsts," says Zoey. "Most of the girls had never flown on a plane before, nor had many of them ever been to Wellington, and certainly none had ever taken part in a national schools' robotics championships!"  
The team took home a judges' commendation and grew, not only from taking part in the competition itself, but from the social and culturally enriching experience.
"The organisers really catered to our school being a Māori immersion kura. They ensured that the national event had te reo Māori speakers who could address our girls and teachers in our own language, to reduce barriers to our involvement.  
"We were really overwhelmed by the effort that had gone into making us feel welcome. The use of our own culture and language was really empowering to our girls and it meant we really felt part of nationals from the moment we arrived."  
In a synchronistic twist, Angela Gattung, who helped fund the experience through The Gattung Foundation she established with her sister Theresa Gattung, had been Zoey's deputy principal.
"It's crazy," says Zoey. "When the team at Kiwibots suggested there could be an opportunity for us to partner with The Gattung Foundation, they linked me up with Angela. She was my DP when I was at New Plymouth Girls' High! 
"We met up over Zoom and I thought how awesome it was to be able to share this space with her, and have her Foundation support the school where I now teach. Their input into this sort of mahi is huge." 
And, armed with her own inspiring full-circle story, Zoey hopes to inspire her school's girls in turn. 
"The ultimate goal is hopefully our ākonga pursue a career path in engineering as a result of this," she says. "They definitely have the skills to forge a path in this direction, so here's hoping!"