Voices for better
We're wholeheartedly passionate about being a voice for a better world for women, children and animals, as well as other less advantaged New Zealanders. Read on to learn about many of the causes and issues we care deeply about.
IYM online platform aims to guide young women into science and technology careers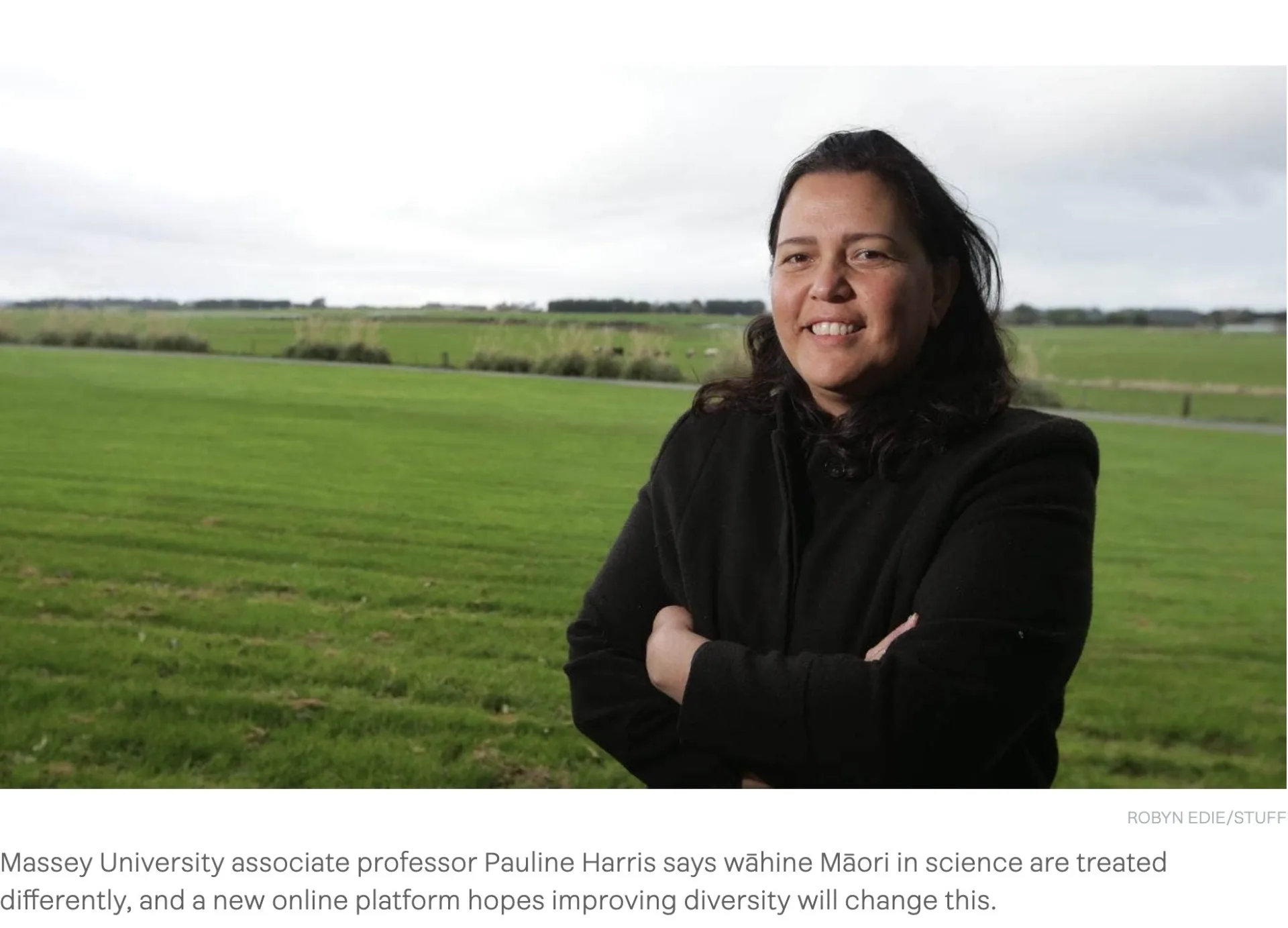 Astrophysicist Pauline Harris (Rongomaiwahine, Ngāti Rakaipaaka and Ngāti Kahungunu ki Wairoa) had an interest in science from a young age.
"I really loved space and was a Star Trek fan... and that kind of got my curiosity going into science," she said.
Harris received her PhD at Canterbury University and is now an associate professor at Massey University, but she said she has faced barriers as a wahine Māori.
"Some of the teachers at school would say that I was stupid and good for nothing... just that racism and that kind of doubt of your ability," she said.
"People will question your ability and, actually, there's this invisibility where people just don't even hear what you're saying, especially when you're in a male-dominated field."
IYM Anytime is a free online platform to help young women explore study and career options in science, technology, engineering, mathematics and high-tech manufacturing (STEMM).
Launched on Monday by Innovative Young Minds Charitable Trust (IYM), it provides one-on-one mentoring, creates networking opportunities and showcases profiles of women who have achieved success in the STEMM fields.
"A lot of them want to know the stories that aren't necessarily straightforward... the one that had a few bumps in the road," programme manager Emma Stoddart said.
"Most of the people that we've interviewed have grown up in New Zealand as well. So they might see someone who is Māori or Pacific Islander or someone who's come from an area where they live in."
Stoddart said women are still significantly under-represented in STEMM which creates barriers for those wanting to enter the field.
Only 4% of tech workers are Māori, 2.8% Pasifika and 27% female, according to government data released in 2021.
"It's quite male-dominated... in terms of turning up to a first year uni course in something like software engineering and there being 200 guys and five girls... that's probably the biggest barrier," Stoddart said.
"It's not necessarily that the boys or the men in that class are making them uncomfortable, but it's the fact that they are straight off the minority in that group. Those feelings of there's only a couple of us girls here and there are lots of guys."
She said it was important to improve diversity in STEMM to tackle the problems of the future.
"Women also do think about things differently, and they might see things differently and approach things differently to what men might do," she said.
"So having a good diverse team is going to help tackle a lot of the problems that we're going to face with climate change and the changing environment in the years to come."
IYM Anytime is targeted at students from year 9 to 12 and will provide free mentoring and career advice through funding from The Gattung Foundation.

Harris said she wants women and Māori with an interest in science to believe in themselves.
"We come from brilliant voyagers, innovators, scientists... we are their descendants."
https://www.stuff.co.nz/pou-ti...