Voices for better
We're wholeheartedly passionate about being a voice for a better world for women, children and animals, as well as other less advantaged New Zealanders. Read on to learn about many of the causes and issues we care deeply about.
Gattung sisters share a common thread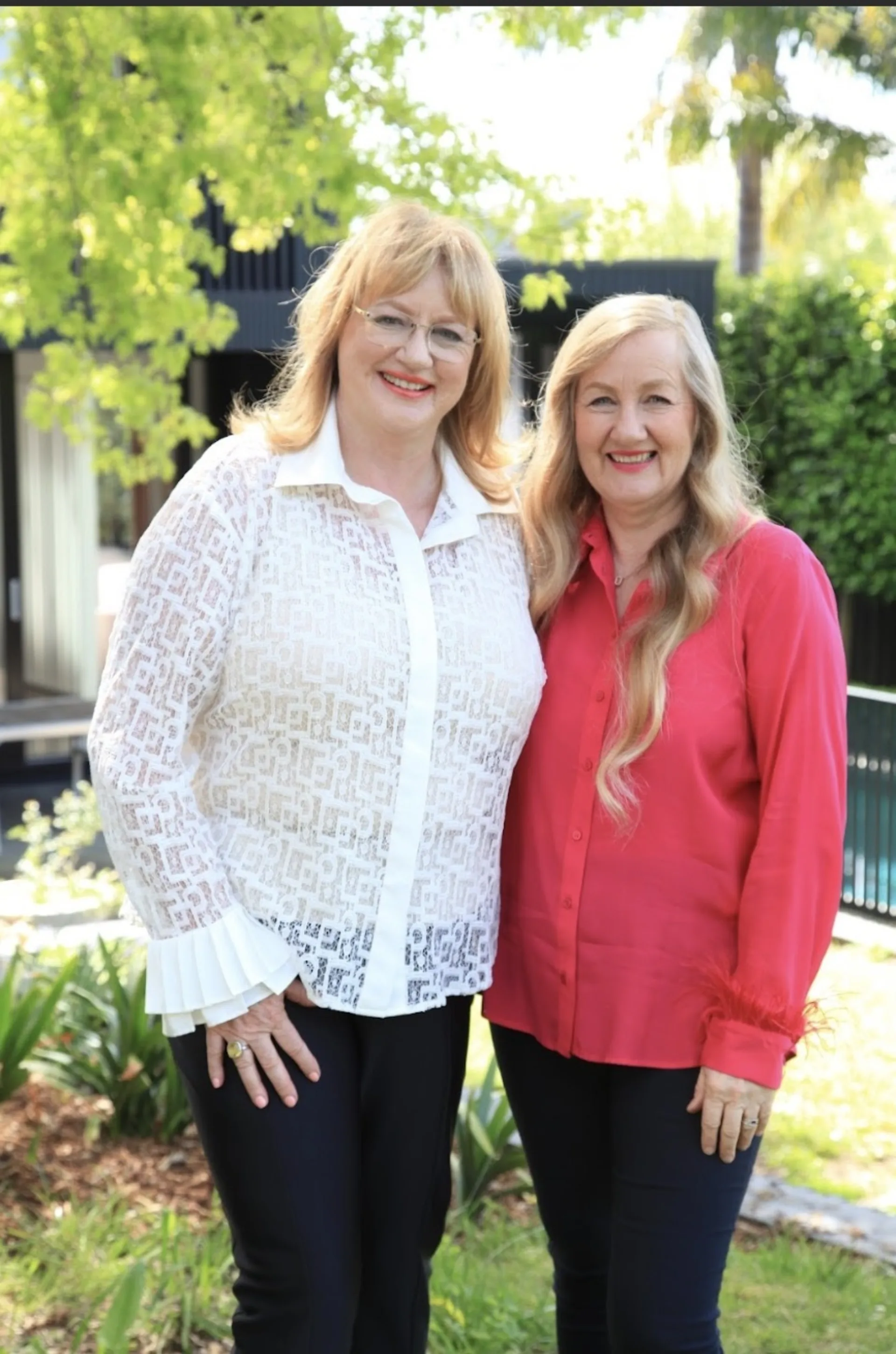 The Gattung sisters are dipping into their own pockets to support a new women-led initiative that brings back memories of their childhood. Theresa Gattung is well-known as a New Zealand business leader. She was chief executive at Spark when it was Telecom and co-founded meal-kit company My Food Bag. Her younger sister Angela didn't follow her into the corporate world, instead becoming principal of Inglewood High School and then working abroad as an education consultant. Last year, the sisters launched The Gattung Foundation, wanting to empower others to change their lives.
They have supported many initiatives through the foundation, but the latest is personal. It's a reminder of their seamstress mother, Marion, an entrepreneur they credit with their success in business and education. The Mindful Fashion Circular Design Award is about repurposing textile waste. It's an extension of Mindful Fashion, a group supporting those in the NZ creative textile industry – including designers, textile suppliers and manufacturers. The sisters have backed the new awards because, through their mother, they came to love fashion. 
Said Theresa: "She wasn't very wealthy. She had no money. Our parents came straight from the UK with just the skills they had." She was a curtain-maker with her own business, so they were raised with a sewing machine, said Angela. "We used to go to the shop, buy the pattern, choose the material, get the zip, buy the buttons, go home, cut the pattern, cut the fabric and sew – all under her guidance. "Yes, my mum was, without a doubt, really cool." The Gattungs said their confidence was boosted by dressing the part, and they support NZ-made clothing. They say they have a synergy with the award's purpose. 
Supporting these types of initiatives drives their ambition to see more women in business. Theresa said there are very few women investment managers and capital allocators in NZ. "It's quite shocking." As part of the pair's research, they discovered the percentage of female investment managers and other related sectors in NZ is "way worse than Saudi Arabia". "Venture capital firms and private equity firms have so few women in them – and those they have are typically not investment managers making decisions about what to invest in." Mainly, men were making those decisions, so it was mainly male-led businesses or male-founded businesses that got funded, they said. "There's an unconscious bias. Male founders get asked promotional questions, and female founders get asked more penalty questions," Theresa said. 
In their work with schools through the Young Enterprise scheme, they found that both males and females can develop business ideas. At a young age, both genders are "ultra-equally entrepreneurial". "Then, somewhere along the way, it becomes harder for women to get their businesses funded and to scale them up," Theresa said. "It is our responsibility to put pressure into the system and actually say, 'Where are the women on your board?' "Women need to be at the table." Theresa said there aren't many female philanthropists or foundations focused on women and girls. "We've chosen to support wāhine and girls because one of my goals for life is to try to make the world a better place for women. "We're not doing very well on that score." Angela said: "I don't believe everyone starts on an equal platform. Some people start already being able to see over the wall – they come from wealthy, loving families. "And some people start nowhere near the top of the world because they've got dysfunctional family, they're in poverty, they went to school hungry, they dropped out of school. It's not even." Theresa said she wanted to acknowledge Angela, who raised three sons while also having a successful career in education. Theresa hasn't had children, instead investing in relationships. Her business connections were her greatest achievement, she said. "I enjoy my work. I think an inspirational leadership style is definitely one of the secrets to my success." 
She prefers to inspire rather than control. "My style is to surround myself with good people and empower them." She said business is just the intersection of people and money. "I don't know how you cannot be interested in business because we're going to find ourselves at some point working for a business or wanting to run a business." Business is not linear, she said. "Innovation comes from things that didn't exist before, by putting two things together", such as the founding of My Food Bag. "Home delivery is not a new thing for food or milk; we grew up with milk delivered to the door. "It's the creativity of putting together something – that's new." Theresa said all four Gattung sisters are direct. "None of us play games or are manipulative by nature or personality. We're all very action-oriented. If we say we're going to do something, we do it. We all work hard." Theresa was inducted into the NZ Business Hall of Fame this year. Gattung said she assumed she would have been inducted for services to business and philanthropy but was surprised to receive her award – the first of its kind – for services to female advancement and empowerment. "That has been the underpinning arch of my life."